About
James Madison Middle School
Focus on Learning, Every Student, Every Adult, Every Day, Growth for all.
Madison Middle School is a cooperative partnership of students, parents,staff, and community members who have a vision of our school as a challenging and fun place to learn. Our school will provide memorable learning experiences for all students so that they can grow to be successful adults. We accept the challenges facing us today, and dedicate ourselves, individually and together, to the fulfillment of this vision. In order to make this happen, we will:
Create a safe, clean, caring community.
Take pride in the many races and backgrounds of the people who make up our school, honoring those things that make us different from each other.
Find daring and exciting ways to teach, so students will work hard to learn as much as they can.
Use the arts and modern technology in our teaching and learning.
Learn how to take better care of the world's resources.
---
Vision Principles
We accept the challenges facing us today, and dedicate ourselves, individually and together, to the fulfillment of this vision.
Madison's programs are centered around "Turning Points"or "Best Practices for Middle Schools" that say that a middle school should:
Teach a curriculum grounded in rigorous, public academic standards for what students should know and be able to do, relevant to the concerns of adolescents and based on how students learn best.
Use instructional methods designed to prepare all students to achieve higher standards and become lifelong learners.
Staff middle grades schools with teachers who are expert at teaching young adolescents, and engage teachers in ongoing, targeted professional development opportunities.
Organize relationships for learning, to create a climate of intellectual development and a caring community of shared educational purpose. Govern democratically, through direct or representative participation by all school staff members–the adults who know the students best.
Provide a safe and healthy school environment as part of improving academic performance and developing caring and ethical citizens.
Involve parents and communities in supporting student learning and healthy development. School History
Contact Us
3429 45th Ave SW,
Seattle, WA 98116
Main Office: 206-252-9200
Attendance: 206-252-9204
Fax: 206-252-9201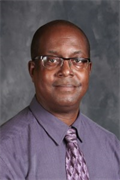 Principal: Dr. Robert Gary
rgary@seattleschools.org
Assistant Principals:
Eric Marshall
e rmarshall@seattleschools.org
Elizabeth Shields
elshields@seattleschools.org
House Administrator:
---
School History
In 1927 the Seattle school board purchased the West Seattle site from William Sieverts and Earl King for $22,543.00. That year, the annual school report noted that the site had been selected and that "…plans are now being advanced to completion." Architect Floyd Naramore reported the building, like many elementary schools built during the late 1920's, was designed for future additions.
In 1928 construction on the newest intermediate school began, tentatively called West Seattle Intermediate School, and later renamed for James Madison. The school opened in September of 1929, with 749 seventh and eighth grade students transferred from Alki, Gatewood, Fauntleroy, Jefferson, and Lafayette schools. Later students from E.C. Hughes and Youngstown (Cooper) were moved to Madison. The capacity of the original structure was 1300; the 1931 addition by architect Naramore increased capacity to 1750 students.
In 1931 a Japanese cherry tree was planted in the northeast corner of the lawn in front of the building; In February of the following year it was dedicated in commemoration of the two-hundredth anniversary of George Washington's birth. In the late '30s art class students painted murals in the study hall and the library; the study hall murals depicted themes of the "four freedoms,'inspired by study of the Atlantic Charter, and Pacific Northwest industries.
Enrollment in Madison grew steadily, from 1178 students in 1938 to 1319 in 1952. By 1961 average daily attendance had reached near-capacity, 1650, with the addition of graduates from newer elementary schools, such as Schmitz Park, Fairmount Park, and Genessee Hill. Attendance dropped in the early '70s to approximately 1400.
In September of 1973 the new gymnasium, located south of the original building, was dedicated. Today the building houses grades six, seven, and eight.
(Text from the Historic Building Survey for the Seattle Public Schools, 1989)