Madison Makers' Fair–June 3rd, 5:30-8pm
Posted: | Updated: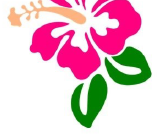 This year we are holding our first ever Madison Makers' Fair on Friday, June 3rd, from 5:30 – 8:00 pm!  This is an opportunity to come and see what our students and staff have been creating over the past year, as well as mingle with the Madison community.  There will be a catering truck from It's All Good Catering that will serve pre-ordered Hawaiian luau-themed food between 6 and 7 pm. We will also have FREE ice cream from Husky Deli to indulge your sweet tooth!  Food orders must be placed by June 1st at midnight.
Check out the Menu and Prices below
Instructions and the link to order
Scroll Down to Your Fundraiser – Madison 6/3/22
Order your meals, drinks and dessert
Click on Bag & Ready to Check Out
Select PICK UP ORDER (you will pick up at Madison)
Select the date 6/3/22 and a time between 6-7pm
Enter your Guest Count, Name and Cell Number
Select Pick Up School Fundraiser
Proceed to Pay
We will send you a secure payment link and a receipt
Please note that the kids' fruit punch serves 4. 😊
We hope you will join us for this exciting event! If you have any questions, please email Ms. Keiles at sakeiles@Seattleschools.org.
Menu
Luau Chicken, Pork or Tofu $16 (with veggie fried rice, ginger tamari veggies and a roll)
Kid's Luau Chicken $13 (with veggie fried rice, ginger tamari veggies and a roll)
Side Asian Salad $2.50 (Romain hearts, carrot ribbons, radish slices, and a side of creamy tamari ginger dressing)
Chocolate chunk Brownie 4 pack $6
Kids trobpical Punch $12 (seves four)
Order and pay online 20% is donated to your school